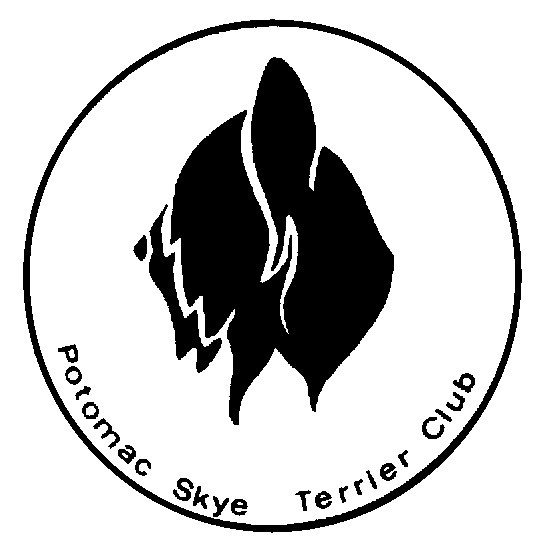 A Few Candid Moments from the Potomac Skye Terrier Club Specialty Show and Club Dinner
April 18 & 19, 2003
---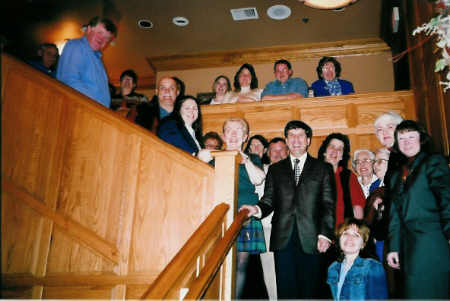 Group photo of Potomac Skye Terrier Club members and guests at the club
dinner - April 19, 2003. L to R: Nancy Phillips, Emily Simpson,
Lynn McMillion, Darren McMillion, Rosemary Hodgins. L to R coming down stairs:
Colin Richardson, Jack Prince, Karen J'Anthony, Carol Fink, Joan Fingar,
Lynne Richardson, Joe Lindsey, Michael Pesare, Ginger Lindsey, Betty-Jane
Jones, Elizabeth Brown, Maida Connor. Seated: Sue Chandler.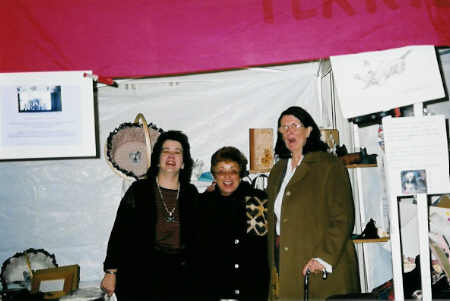 Potomac Skye Terrier Club members Ginger Lindsey, Carol Fink and
Lynne Richardson share a laugh at the Terrier-ific Boutique

Joan Fingar cutting pieces of Michael Pesare and Lynne Richardson's
birthday cake at the club dinner as husband Gerry looks on - Saturday, April 19, 2003

---
Home
---
All Contents Copyright ©2002-2005, Potomac Skye Terrier Club
Revised: April 26, 2003